Why You Should Purchase a SXSW 2020 Music Badge

September 4, 2019
September 4, 2019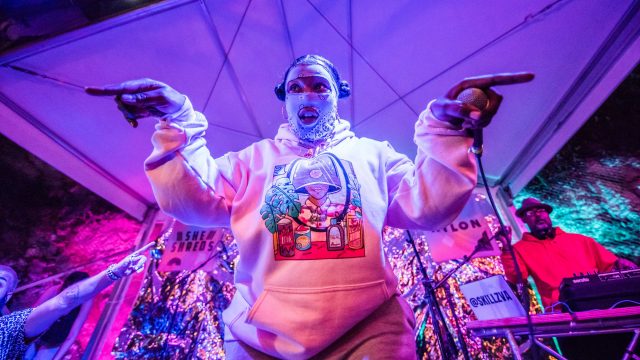 Each year SXSW brings together leaders from across the world to Austin, Texas for 10 days of networking, learning, and discovery. Join us March 13-22, 2020, to gain insight from creative leaders, build new connections and explore what's next in the worlds of film, culture, music, and technology.
The SXSW Music Festival commences on March 16 and brings fans and music professionals together with film and tech industry creatives for a unique celebration, discussion and exploration of music. With a Music Badge, holders can experience Artist showcases, attend Conference Sessions, collaborate with Music Mentors and more.
"The entire city of Austin is filled with music all day long to the middle of the night. Famous artists mix with unknown artists, all just pure music lovers, there is something for everyone." – Accorinrin, Otoboke Beaver
What to expect at the SXSW Music Festival
Experience geographically diverse music showcases across all genres all day long
Discover new talent and attend performances from iconic veterans
Create connections with other music lovers and industry professionals
Apply lessons from leaders in other creative industries
Be inspired and rejuvenated
Artist Showcases
Live music is at the heart of the SXSW Music Festival. With a Music Badge, you gain access to performances all week long across the city of Austin. Showcases are hosted in bars, clubs, parks, churches, and hotels and are curated by SXSW in collaboration with record labels, booking agencies, management and PR firms, export offices, publishers, media outlets, lifestyle brands, festivals, and more.
The 2019 Music Festival featured showcasing artists Cuco, Laura Jane Grace, Leikeli47, Lizzo, iKON, CHUNG HA, Cautious Clay, Wyclef Jean, <a href="https://www.sxsw.com
The post Why You Should Purchase a SXSW 2020 Music Badge appeared first on SXSW.
Source: SxSW Music