Music Tracks at SXSW 2020: Creating & Monetizing Music and Future of Music

July 8, 2019
July 8, 2019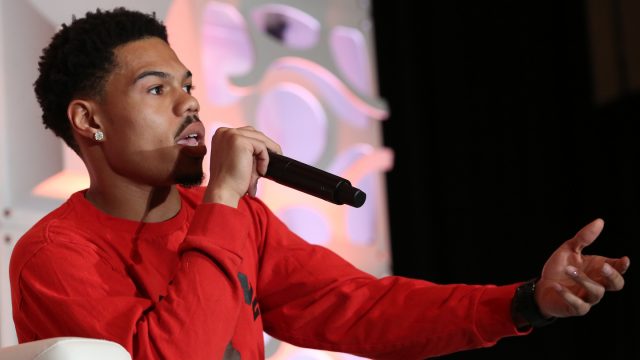 It's time to start thinking ahead to SXSW 2020. Spanning 20 Tracks of programming, the SXSW Conference provides an opportunity for global professionals at every level to participate, learn, and network.
This year's Music Tracks are Creating & Monetizing Music and Future of Music. Read on to familiarize yourself with the types of conversations you can expect to hear this March within each track.
SXSW Platinum and Music Badges receive primary access to Music Tracks programming and secondary access to Interactive and Film Tracks. Don't miss your chance to be a part of SXSW 2020 – registration opens August 1, 2019. Stay tuned for more programming announcements coming Fall 2019 and learn more about the Music Tracks below.
Have a great session idea for 2020? We want to hear all about it – enter your idea into the PanelPicker® before the July 19 deadline!
Music Tracks
The landscape for musicians has undergone seismic shifts as the traditional industry base has changed over the last two decades. How can musicians and publishers navigate, survive, and thrive in this dynamic space? The Creating & Monetizing Music Track will educate, inform, and equip everyone from artists to executives with the skills and tools they need to develop new opportunities.
Emerging technologies and cultural trends are transforming the music industry more rapidly than ever before. The Future of Music Track examines these issues by exploring all aspects of the industry, from rights management and immersive live performances to experiential marketing campaigns and more.
Explore all 20 Tracks of the SXSW Conference including cross-industry programming within Convergence Tracks which are open to all SXSW Badges.
PanelPicker Proposal Information
PanelPicker® is the official SXSW user-generated session proposal platform developed to encourage the community to pitch their proposals for our daytime conference programming. This easy, two-step online process allows the SXSW community to have a voice in what creative and thought-provoking programming is scheduled for the event.
Read the PanelPicker FAQ for important information about SXSW, the PanelPicker entry process, and valuable tips. Propose 2020 SXSW session ideas through PanelPicker® before the final deadline on July 19 at 11:59pm PT.
Apply to Participate
Have you been moonlighting as a rockstar? Showcasing Artist applications are now open. Explore more ways to participate at SXSW here.
Save the date: Registration and housing open for the 2020 SXSW season on August 1. Until then, get inspired by previous Keynotes, Featured Sessions, Showcases, Red Carpets, and Q&A's on our YouTube Channel.
Follow us on Facebook, Twitter, and Instagram. and SXSW News for the latest SXSW coverage.
2019 Featured Speaker Taylor Bennett – Photo by Miguel Esparza
The post Music Tracks at SXSW 2020: Creating & Monetizing Music and Future of Music appeared first on SXSW.
Source: SxSW Music