Film Tracks at SXSW 2020: Film & TV Industry and Making Film & Episodics

July 8, 2019
July 8, 2019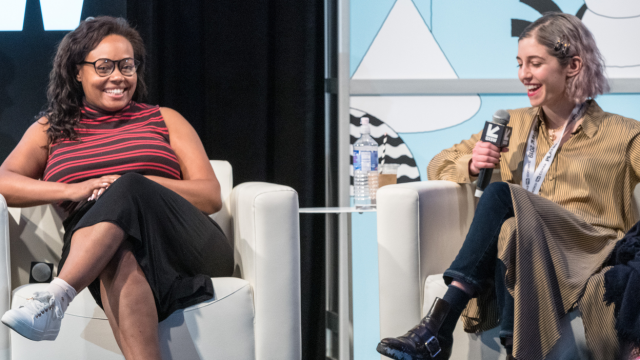 Believe it or not, we are already gearing up for the 2020 SXSW Conference! Take a look at the Film Tracks – Film & TV Industry and Making Film & Episodics – as well as Film-related Convergence Tracks.
SXSW Platinum and Film Badges receive primary access to Film Tracks programming and secondary access to Interactive and Music Tracks. Don't miss your chance to be a part of SXSW 2020 – registration opens August 1, 2019. Stay tuned for more programming announcements coming Fall 2019.
Have a session idea for SXSW 2020? We want to read them! Enter your idea into the PanelPicker® before the July 19 deadline. Learn more about PanelPicker® below, it's as easy as 1, 2, 3!
Film Tracks
Explore the current and future states of film and television, as seen through the independent lens. Sessions in the Film & TV Industry Track cover topics including distribution, financing, representation, technological advancements, and the ever-changing nature of this creative medium.
Covering the range of film and television creation from script to post-production, these sessions are designed to guide filmmakers through the strategies and techniques that are crucial in crafting these media. Hear from a range of speakers, including industry experts and legends, as they share their experiences in shaping groundbreaking work.
Film-related Convergence Tracks
The Experiential Storytelling Track investigates how new and experimental strategies are reimagining and redefining the creative methods used to develop cutting-edge narrative structures. While blending more traditional methods of storytelling with technology-enhanced media, audiences can explore new worlds and experiences.
Focusing on current capabilities with immersive interfaces, the XR Track explores where these mind-expanding systems are heading. Also referred to as Extended Reality, XR covers virtual reality (VR), augmented reality (AR), and mixed reality (MR). Formerly known as VR/AR/MR, this track complements the Virtual Cinema programming.
Explore all 20 Tracks of the SXSW Conference including cross-industry programming within Convergence Tracks which are open to all SXSW Badges.
PanelPicker Proposal Information
PanelPicker® is the official SXSW user-generated session proposal platform developed to encourage the community to pitch their proposals for our daytime conference programming. This easy, two-step online process allows the SXSW community to have a voice in what creative and thought-provoking programming is scheduled for the event.
Read the PanelPicker FAQ for important information about SXSW, the PanelPicker entry process, and valuable tips. Propose 2020 SXSW session ideas through PanelPicker® before the final deadline on July 19 at 11:59pm PT.
Apply to Participate
Don't forget that film submissions are now open for feature film, short, episodic or VR/AR/MR projects! Explore SXSW Film Festival application fees and deadlines and more participation categories for SXSW 2020.
Mark your calendars for August 1 when registration and housing opens for the 2020 SXSW season. In the meantime, get inspired by previous Keynotes, Featured Sessions, Red Carpets, and Q&A's on our YouTube Channel.
Follow us on Facebook, Twitter, and Instagram. and SXSW News for the latest SXSW coverage.
See you in March!
ReFrame #GotStamped: Parity Success Stories – Photo by Anthony Moreno
The post Film Tracks at SXSW 2020: Film & TV Industry and Making Film & Episodics appeared first on SXSW.
Source: SxSW Film