2020 SXSW Showcasing Artist Applications Open July 1

June 24, 2019
June 24, 2019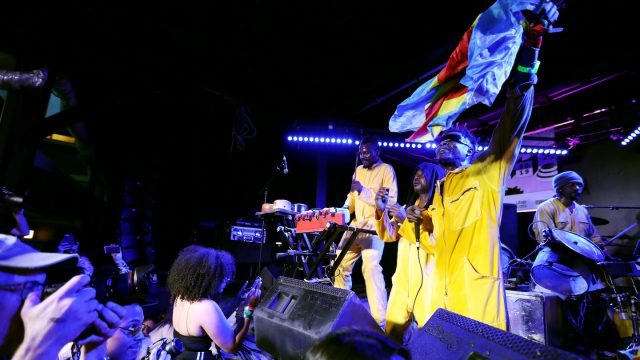 Time to get in tune — 2020 SXSW Music Festival Showcasing Artist applications will open on July 1.
Performing at SXSW can serve as a great launching pad for a new project or record and it will give you and your group the opportunity to meet like-minded artists and industry professionals from around the world. Beyond making new connections, you'll have the opportunity to share your music with the creative and highly driven SXSW community made up of tomorrow's arts and tech leaders. Above all else, it's a great time!
Each year, around 2,000 artists from every corner of the world join together in Austin, Texas to perform and celebrate together. Not limited by musical style, the SXSW Music Festival strives to present both iconic and emerging acts each year to the reps from record labels, booking agencies, management and PR firms, publishers, media outlets, artists, and fans in attendance to help shape the dialogue about the global music industry.
To learn more about the application process, and make sure you do the best job representing your music, we recommend reading over the Music FAQ. Visit the Showcasing Artists applications page to learn all about application fees, what the Music Festival team looks for in a successful application, what you can attend with an Artist Wristband, and more.
2020 Showcasing Artist Deadlines
Early Deadline: September 13, 2019 at 11:59 PM PT
Final Deadline: October 25, 2019 at 11:59 PM PT
Interested in what went down last year? Take a look back at our 2019 Music Preview Guide, listen to playlists on Apple Music and Spotify, and dig into the SXSW Schedule to get a sampling of the great talent that performs each year at the Music Festival.
We look forward to hearing from you!
Stay up to date – sign up for SXSW Event Updates and follow us on social media to stay in the loop – Twitter, Facebook, and Instagram.
2019 Showcasing Artist, KOKOKO!- Photo by Hutton Supancic/Getty Images for SXSW
The post 2020 SXSW Showcasing Artist Applications Open July 1 appeared first on SXSW.
Source: SxSW Music