2018 SXSW Film Festival Selections: Documentary Shorts

December 7, 2018
December 7, 2018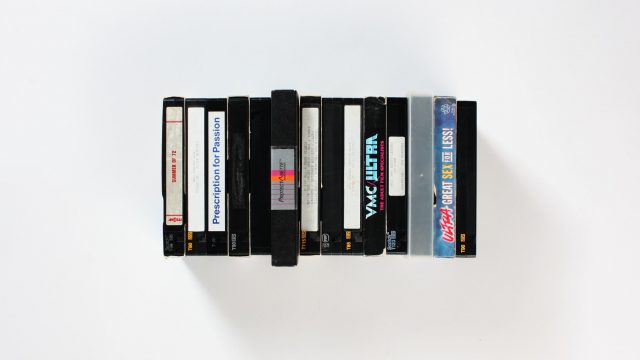 To give you a taste of what's to come at SXSW 2019, we're remembering the incredible work we showcased at the 2018 SXSW Film Festival that is available to watch online now!
The 2018 Documentary Shorts Competition inspired and provoked us to examine life, death and the world we live in. Love to highlight filmmakers whose voices excite us and help us explore the age old questions of existence in a new way.
The winner of our SXSW Documentary Shorts Competition each year is Oscar Qualified and becomes eligible for the Academy Awards. If you're curious about SXSW Shorts Programming check out this podcast for insight into our process.
If you're interested in what types of films we program, you can also check out short films from past editions of SXSW on our SXSW Film Festival Vimeo Channel!
2018 SXSW Documentary Short Film Selections
The Coffin Club directed by Briar March
A group of rebellious, creative Kiwi seniors give death the finger, one crazy coffin at a time.
Death Metal Grandma directed by Leah Galant
The short documentary follows 97-year-old Holocaust survivor, Inge Ginsberg, who has decided to break out as a singer of Death Metal music.
The Earth is Humming directed by Garrett Bradley
In Japan, earthquake preparedness is a way of life—and a full-blown industry.
Lonesome Wilcox directed by Ryan Maxey and Zack Wright
Willcox, Arizona is a country music town that isn't what it used to be. The town's only radio station has but one employee – a local pariah who lives in the studio, and has a complicated and difficult relationship with the music he plays every day.
My Dead Dad's Porno Tapes directed by Charlie Tyrell
Filmmaker Charlie Tyrell seeks to better understand his emotionally distant late-father through the random objects he left behind… including a stack of tacky, 1980s VHS pornography. Narrated by David Wain.
A Night at The Garden directed by Marshall Curry
Months before the start of World War II, 22,000 Americans gathered in New York's Madison Square Garden to rally in support of Nazism.
Santa Ana directed by César Pesquera
Part art-film, part documentary, Santa Ana aims to elucidate the link between evil and the famed Santa Ana winds, extremely dry down-slope winds in Southern California supposedly responsible for a tense, uneasy, wrathful mood among the people.
Sister Hearts directed by Mohammad Gorjestani
Maryam Uloho spent 13 years in prison in Lousiana. After her release in 2013, she was homeless and lived as a squatter for over 2 years. This experience led her to discover her lifelong mission: To help incarcerated women re-enter society.
Xavier Corbero: Portrait of an Artist in Winter directed by Nathalie Biancheri
The first and last glimpse into the universe of iconic Spanish sculptor Xavier Corberó. A kaleidoscopic life and career that traversed a turbulent moment of Spanish history.
Other Documentary Shorts that were part of the SXSW 2018 program, but are not yet to watch include:
Dead. Tissue. Love. directed by Natasha Austin-Green

Roadside Attraction directed by Patrick Bresnan and Ivete Lucas

On My Way Out: The Secret Life of Nani and Popi directed by Brandon Gross and Skyler Gross

The Terrorist Hunter directed by Ann Shin
Join Us For SXSW 2019
Register and book your hotel now to save! The Film Badge gets you primary access to all SXSW Film events including Film Keynotes and Featured Sessions, world premieres, round tables, workshops, parties, and more. Over the course of nine days, the SXSW Film Festival hosts over 450 screenings! Film registrants also have primary access to Convergence events, including the Comedy Festival and nine unique Conference tracks, as well as secondary access to most Interactive and Music events.
Follow us on Facebook, Twitter, Instagram, and SXSW News for the latest SXSW coverage.
See you in March!
The post 2018 SXSW Film Festival Selections: Documentary Shorts appeared first on SXSW.
Source: SxSW Film