Exclusive SXSW Badge Discount for Enrolled Students and Faculty

November 8, 2018
November 8, 2018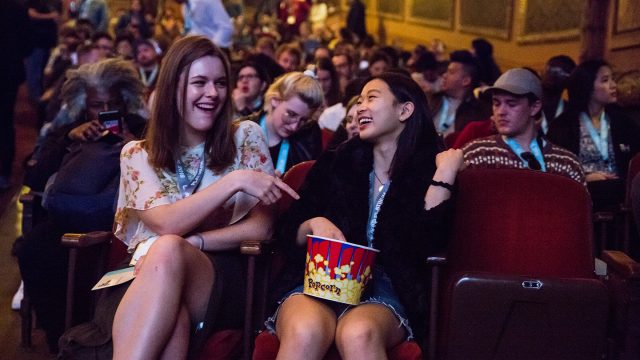 SXSW is offering students and faculty an exclusive badge discount for SXSW 2019. If you are currently enrolled in grades 9-12, in a college undergraduate or postgraduate program, or on school faculty attending with three or more students, read on!
Experience 10 days of sessions, screenings, showcases, exhibitions, tacos, networking, and much more from March 8-17, 2019 in Austin, TX. From compelling conversations with industry leaders and buzz-worthy film screenings to tech startup competitions and fresh new sounds at showcases, SXSW fosters creative and professional growth.
Currently enrolled students may apply to purchase a SXSW Interactive, SXSW Film, or SXSW Music Badge at the discounted price of $325 through January 17, 2019 at 11:59pm PT. Faculty accompanying three or more registered students may apply for a $625 Interactive, Film, or Music Badge.
To apply, complete the form and provide a PDF illustrating proof of current school enrollment or school employment. After we receive and verify proof of enrollment or employment, we will email you a registration coupon. More discount details and the application form can be found on the 2019 SXSW Student and Faculty Discount Form.
Rates & Deadlines
Badge Discount Rate
Through
Jan. 17
Through
Feb. 14
Walk-up
Students
$325
$350
$375
Faculty (attending with 3+ students)
$625
$625
$625
If you are a currently enrolled student or accompanying faculty, don't miss the opportunity to join us in March at this exclusive student badge discount!
After you have secured your discount badge, explore the 2019 SXSW Schedule Overview including our Conference, Festivals, Exhibitions and more programming! Then book your Austin stay – registrants gain access to discounted hotel rooms and typically save 35-50% when booking through SXSW Housing & Travel.
Stay tuned to SXSW News for the latest announcements and event updates throughout the season.
Photo by Errich Petersen
The post Exclusive SXSW Badge Discount for Enrolled Students and Faculty appeared first on SXSW.
Source: SxSW Film