2019 Music Tracks: Music Industry & Culture, Touring & Live Experience and More

September 14, 2018
September 14, 2018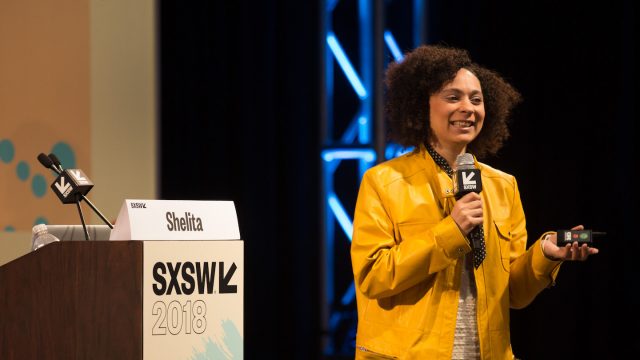 Each year, we take the summer months to refine our programming offerings – this year we have consolidated the music portion of the SXSW Conference into three Music Tracks: Making & Marketing Music, Music Industry & Culture, and Touring & Live Experience. While we still have plenty of great programming additions to come, we're pleased to announce a Keynote Conversation between Shirley Manson and Lauren Mayberry. Shirley Manson is the lead vocalist of critically acclaimed alternative band Garbage and was recently awarded the NME Icon Award for her accomplished musical career and fearlessness in conversation about the industry. Lauren Mayberry is a singer-songwriter and fronts the popular electronic pop act CHVRCHES. Mayberry has also established herself as an important voice in music by speaking out on the role and treatment of female artists in the music industry.
Considering attending the Music Tracks for the first time in March? Check out past speaker highlights from 2018 including Global Head of Music for YouTube and Google Lyor Cohen, We Are Hear co-founders Linda Perry & Kerry Brown, and country music star Keith Urban.
2019 Music Tracks
March 12-16 | The Making & Marketing Music Track inspires attendees to discover what happens when creativity meets technology, and the endless opportunities for artists and professionals to grow their audiences and create the unexpected.
March 12-16 | As new technologies constantly disrupt industry practices, the Music Industry & Culture track explores music's rich history to remind us that creativity and innovation are deeply embedded in its DNA.
March 12-16 | The Touring & Live Experience Track highlights the role venues and festivals, large and small, play in supporting the dynamic touring industry that so many artists increasingly rely on for their livelihoods.
Join Us in March 2019
Registration and housing is now open for the 2019 SXSW season. The best time to pick up your SXSW badge is now so that you can sort out travel and lodging and spend the rest of the year making plans on how to get the most out of your experience with us in March. We have so much more great programming to announce in the coming months – so stay tuned for updates!
Don't forget! Showcasing Artist applications, film submissions, Interactive Innovation Awards, SXSW Pitch, SXSW Art Program, and Place By Design applications are now open – learn all the ways you can apply to participate here.
Browse more 2018 Keynotes, Featured Sessions, Red Carpets, and Q&A's on our YouTube Channel.
Follow us on Facebook, Twitter, Instagram, and SXSW News for the latest SXSW coverage.
See you in March!
Shelita Burke – Photo by Jay Nicholas
The post 2019 Music Tracks: Music Industry & Culture, Touring & Live Experience and More appeared first on SXSW.
Source: SxSW Music