2019 Film Tracks Take a Look at Career Evolutions, Distribution, Production & More

September 14, 2018
September 14, 2018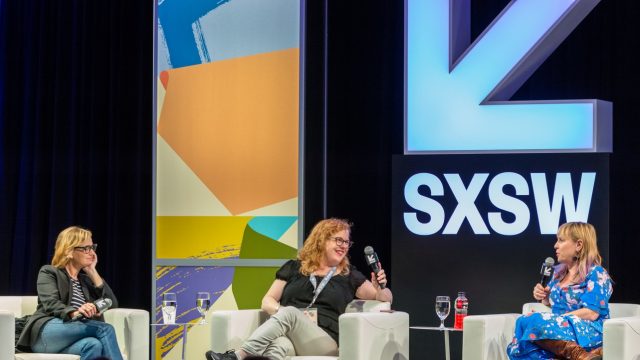 There are three Film Tracks within the SXSW Conference programming: Entertainment Influencers, Film & TV Industry, and Making Film & Episodics. Recently we announced a Film Keynote and Featured Speakers for SXSW 2019. With hundreds of hours of television under her belt, Marti Noxon is one of the most prolific writer-producers in television today, and we are thrilled to have her keynote. Additionally, two-time Academy Award-nominated and two-time Emmy and Peabody Award-winning producer Jason Blum will be in conversation with indie guru John Pierson, discussing Blum's journey and evolution as a filmmaker.
Get a taste as to what more can be expected for SXSW 2019 – take a look back at past speakers from these Film Tracks including Academy Award winner Barry Jenkins; the cast of the NBC hit drama This Is Us; Darren Arronofsky; Lena Waithe and Common; the Westworld cast with Jonathan Nolan and Lisa Joy,; and Lena Dunham, to name a few.
Film Conference Tracks
March 9-12 | The Entertainment Influencers Track features Inspirational talks from thought leaders, experts, and innovators, including conversations with high-profile speakers from around the entertainment, film, and TV industries. A common theme within these talks: how can independent artists lead creative lives?
March 9-12 | The current and future states of film and television, through the independent lens. Sessions in the Film & TV Industry Track cover topics such as distribution, financing, representation, technological advancements and the ever-changing nature of film and television.
March 9-12 | Do you have questions about how to develop and craft your project? Topics in the Making Film & Episodics Track include casting, sound design, and post production just to name a few.
Join Us For SXSW 2019
The early bird gets the best SX savings! Register and book your hotel now and save.
The Film Badge gets you primary access to all SXSW Film events including Film Keynotes and Featured Sessions, world premieres, round tables, workshops, parties, and more. Over the course of nine days, the SXSW Film Festival hosts over 450 screenings! Film registrants also have primary access to Convergence events, including the Comedy Festival and nine unique conference tracks, as well as secondary access to most Interactive and Music events.
Follow us on Facebook, Twitter, Instagram, and SXSW News for the latest SXSW coverage.
See you in March!
CherryPicks: Why Does a Critic's Gender Matter?
The post 2019 Film Tracks Take a Look at Career Evolutions, Distribution, Production & More appeared first on SXSW.
Source: SxSW Film