Convergence Tracks – PanelPicker Community Voting Guide

August 6, 2018
August 6, 2018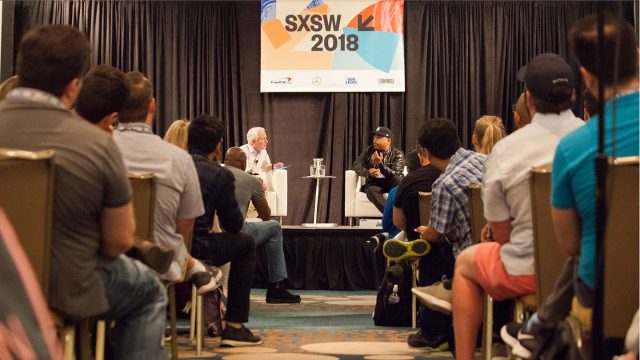 Things are still hot here in Austin, Texas, but our PanelPicker® session ideas for SXSW 2019 are looking even hotter.
At the SXSW headquarters, registration and housing for the 2019 event is now open and we have entered the season for 2019 SXSW PanelPicker® Community Voting from August 6-30. Lend us your expertise and weigh-in on the session proposals we have received for the 2019 SXSW season.
At the heart of the SXSW Conference, Convergence Tracks blend technology and culture into innovative and cross-disciplinary programming that inspires new levels of creative collaboration. Convergence programming brings new industries and new ideas to the forefront of the event. Explore the full list of Convergence Tracks for SXSW 2019 below and vote on the programming you deem worthy for the 2019 event.
2019 Convergence Tracks
March 14-16 | Navigate the technological, cultural, and political ecosystem surrounding the future of cannabis-focused enterprise. As cannabis becomes more widely legalized, there is immense opportunity for entrepreneurs to seek funding and grow their businesses within a rapidly evolving industry.
March 8-11 | The Cities, Government & Politics Track focuses on innovative city development, privacy issues, and how politics plays a role in shaping policy on all levels of government.
March 14-16 | Designed for US-based attorneys, entrepreneurs, and beyond – the Continuing Legal Education Track will include up to 12 hours of accredited sessions available at no extra cost to SXSW registrants. Delve into sessions covering hot-button legal issues across the music, film and emerging technologies industries.
March 8-10 | Investigate how experimental strategies are redefining the ways in which audiences experience their world.
March 11-13 | Chefs, entrepreneurs, activists, farmers, scientists, and enthusiasts come together in the Food Track to explore ways in which technology and innovation can be leveraged to change the way we grow, cook and consume food to create a more sustainable and healthier world.
March 8-14 | Explore how journalism, analysis, and content distribution are being impacted by technology and culture. This track will examine the fast-changing media landscape, as older institutions and newer organizations battle for consumer attention.
March 8-13 | The Social & Global Impact Track highlights innovations and initiatives that are contributing to a better and more equitable world.
March 8-10 | Dive into topics such as diversity and equality in sports, the implications of legal gambling, and athlete entrepreneurship. The Sports Track explores the future of sport from a cultural, philosophical, and technological perspective.
March 11-13 | Virtual reality, augmented reality and mixed reality are pioneering new ways to dramatically enhance how we experience the world around us. Learn about our current capabilities with these interfaces as well as where these systems are heading in the next few years.
How to Vote
Voting for your favorite session ideas is easy! Visit panelpicker.sxsw.com/vote and login or create an account. Please note, if you created a SXSW account in 2013 or later, the same login and password will work.
After logging in to PanelPicker, filter through proposals by session format, programming track, and level. You can also search for by title, description, tags, and speakers in the search field.
Each voter can vote once per proposal – selecting "arrow up" for yes or "arrow down" for no. You can also leave a constructive comment about the proposals you vote on. Have a question for the organizer? This is also a great place to post all of your questions.
Do you still have questions about the Community Voting process? Check out the PanelPicker FAQ and try the SXSW PanelPicker page.
Help shape the SXSW 2019 Conference by browsing session ideas, leaving comments, and casting your vote on the programming you'd like to see in March.
Swim with a Shark: Rise and Grind to Maximize Your Day – Photo by Debra Reyes
The post Convergence Tracks – PanelPicker Community Voting Guide appeared first on SXSW.
Source: SxSW Interactive