2019 Music Tracks: Touring & Live Experience, Making & Marketing Music and More

July 9, 2018
July 9, 2018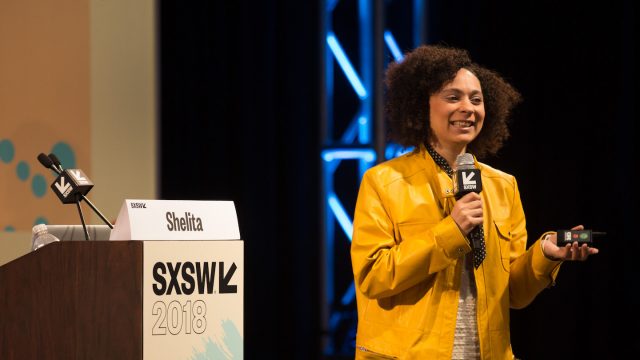 The official SXSW user-generated session proposal platform, PanelPicker®, is open for SXSW 2019 through Friday, July 20, and we are eager to hear your great session ideas.
Each year, SXSW uses the PanelPicker platform to crowdsource the ideas that the community is most interested in learning more about in March. These entries become the bedrock of programming for the SXSW Conference. In addition to this, we take the summer months to refine our programming offerings – this year we have consolidated the music portion of the SXSW Conference into three Music Tracks.
2019 Music Tracks
March 12-16 | The Making & Marketing Music Track inspires attendees to discover what happens when creativity meets technology, and the endless opportunities for artists and professionals to grow their audiences and create the unexpected.
March 12-16 | As new technologies constantly disrupt industry practices, the Music Industry & Culture track explores music's rich history to remind us that creativity and innovation are deeply embedded in its DNA.
March 12-16 | The Touring & Live Experience Track highlights the role venues and festivals, large and small, play in supporting the dynamic touring industry that so many artists increasingly rely on for their livelihoods.
PanelPicker Proposal Information
While the SXSW Conference covers a broad range of topics, there are a few general guidelines that can make any PanelPicker entry a success. Propose forward-thinking ideas – the SXSW community is made of specialists in their respective fields that are excited to learn about the future of their industry. Conference sessions should be succinct enough to thoroughly cover their topic during the time allotment. Be clear and tidy with your proposal – it's easy to get lost in the shuffle if your reading your proposal is a challenge. Finally, recommend speakers from diverse viewpoints that are highly experienced with the topic of the session.
PanelPicker proposals can be entered in variety of session formats including panels, solo presentations, workshops, and more. Visit the SXSW PanelPicker page for more information.
To get a better picture of what we're looking for, take a look at some 2018 Music session highlights and explore the range of our programming:
Consumer Influence on Music Curation & Experiences (Music Industry & Culture Track) – Music experiences have long been shaped by tastemakers and playlisters seeking to present a defined experience on air, in commercial spaces and in streaming services. Those experiences are increasingly influenced by direct consumer interaction, now expected in an increasingly personalized world. How do we incorporate personalization while still promoting a specific theme or brand? In affording control, have we conceded the intended experience? Danny Turner will discuss this unique challenge.

DIY+: A Better Way to Release Music on Your Own (Making & Marketing Music Track) – During this panel, learn about creating success and having options as your business and fan base grows. We will focus on managing and communicating to your fans for fan engagement "best-practices". We will offer options for distribution and how to make your music available everywhere. We will discuss how to build members of your team properly to replicate what large labels and management firms offer their clients. As your business grows, we will suggest a "check list" for building the right team.

Music and the Brain: How Sounds Become Pleasurable (Making & Marketing Music Track) – We bring together experts in the field of neurology, psychology, cognitive science, music performance, and machine learning to explore a question that is fundamental to humanity: what makes music pleasurable? We will discuss recent research that shows how the most complex systems of the brain that are unique to humans integrate with the brain's emotional and reward systems to create intense emotions and feelings of pleasure to music, and demonstrate these findings through musical performances.
Read the PanelPicker FAQ for important information about SXSW, the PanelPicker entry process, and valuable tips. Propose session ideas through PanelPicker® by July 20 at 11:59pm PT.
Join Us in March 2019
Don't forget! Showcasing Artist applications, film submissions, Interactive Innovation Awards, SXSW Pitch, SXSW Art Program, and Place By Design applications are now open – learn all the ways you can apply to participate here.
Mark your calendars for August 1 when registration and housing opens for the 2019 SXSW season. Browse more 2018 Keynotes, Featured Sessions, Red Carpets, and Q&A's on our YouTube Channel.
Follow us on Facebook, Twitter, Instagram, and SXSW News for the latest SXSW coverage.
See you in March!
Shelita Burke – Photo by Jay Nicholas
The post 2019 Music Tracks: Touring & Live Experience, Making & Marketing Music and More appeared first on SXSW.
Source: SxSW Music