Apply to the 2019 SXSW Pitch Competition

June 25, 2018
June 25, 2018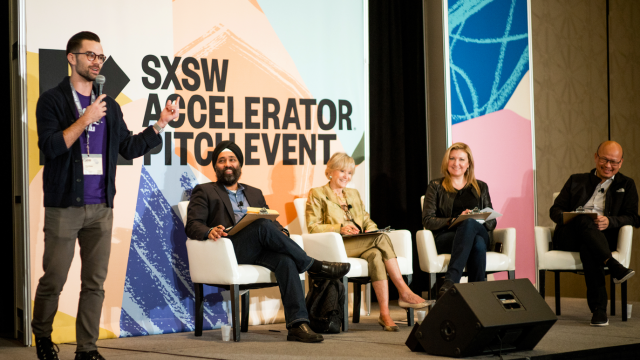 Now in its eleventh year, SXSW Pitch – formerly SXSW Accelerator – showcases the future of emerging and innovative technology. Now accepting applications – startups have the opportunity to connect and compete in front of a live audience, panel of expert judges, venture capitalists, and high-profile media at SXSW 2019 from March 9-10.
From its inaugural year of 23 participants to a total of 453 through 2018, SXSW Pitch is proud to be the catalyst of many dreams and successes. Out of the total participants, 71% received funding and 16% were acquired leading to a grand total in funding of $5.43 billion for SXSW Pitch alumni.
Send your startup company to the next level and apply for the 2019 SXSW Pitch before the November 8, 2018 deadline. 50 companies from 10 different categories will be selected as finalists and invited to present in March as we highlight the technology market's most impressive, new innovations. Read the SXSW Pitch criteria to see if your company is eligible to apply.
For more information, explore the SXSW Pitch page. Stay tuned to SXSW News and follow us on Twitter for more tips and announcements throughout the season.
SXSW Accelerator: Enterprise and Smart Data Technologies Session – Christina Chase, Mohanjit Jolly, Kay Koplovitz, Pend T Ong – Photo by Marie Ketring
The post Apply to the 2019 SXSW Pitch Competition appeared first on SXSW.
Source: SxSW Interactive