SXSW Release It Application Deadline Extended Through Sunday, January 21

January 19, 2018
January 19, 2018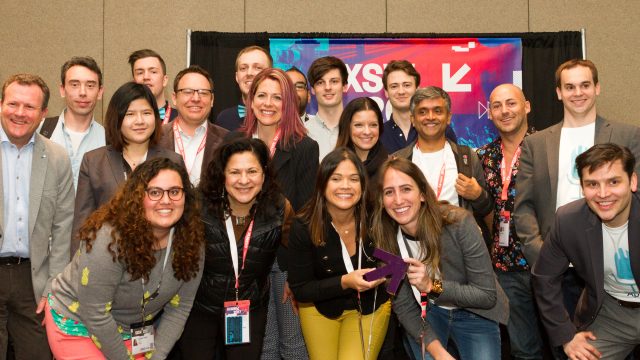 Attention startups and established businesses that are launching a new product or service in the first quarter of 2018! The SXSW Release It deadline has been extended through Sunday, January 21 at 11:59pm PT! Leverage the power of the SXSW platform to create more attention, more buzz, and more momentum for your new venture – apply for the 2018 SXSW Release It before the final deadline.
The 2018 SXSW Release It pitch competition provides an opportunity for companies to present new and innovative products or services to a panel of judges comprised of technology industry experts, venture capitalists, and high-profile media during SXSW.
Be one of the ten cutting-edge companies selected to pitch live at SXSW 2018 during Startup & Tech Sectors. A panel of hand-picked judges will select the product or service most likely to succeed in the marketplace. Past winners for the SXSW Release It event include Honest Dollar, Inteliclinic Inc.,
Neuroon Open, and Abartys Health.
Interested but want to know more? Read on for the top reasons to apply and what the SXSW staff and advisors look for in a successful application.
Top Reasons to Apply
Product validation — Hear what experts have to say about your product or service and use their feedback to help you improve your company.

Professional coaching – Work with our industry pros for pre-event coaching on your startup elevator pitch.

Step into the media spotlight – Marketing of your startup via SXSW media channels and our global media channels that attend the event.

Make connections — Gain access to the highest level of investors, media, and thought leaders at SXSW.
Staff Tips for Application Success
Meet the minimum SXSW Release It Eligibility Criteria

Showcase a startup that is innovative and disruptive

Share a video of what you do in your submitted application

Showcase what makes you different in the market (i.e. your market differentiator)

Highlight key members of your team and/or those supporting your startup (Staff, Advisory Board, Board Members, Mentors, Funders, Accelerator and/or Incubator involvement, etc.)
Read the eligibility requirements and FAQ before you apply by the deadline on Friday, January 19, 2018.
2017 SXSW Release It – Photo by Jim Antich
The post SXSW Release It Application Deadline Extended Through Sunday, January 21 appeared first on SXSW.
Source: SxSW Interactive