New Music! SXSW Artist Releases – September 2018

August 30, 2017
August 30, 2017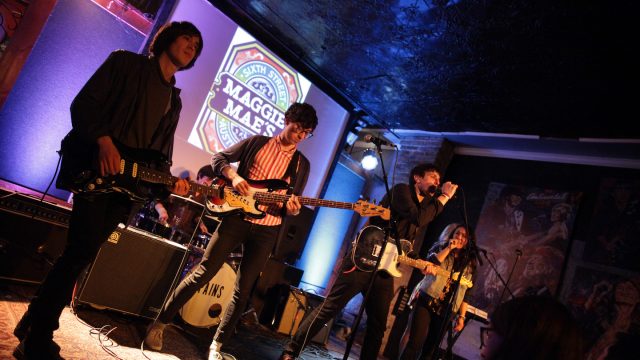 September promises to be a big month for new music with tons of LPs slated to come out, and plenty of releases from SXSW Showcasing Artists. Each week we will be updating this page to include the newest releases for you so that you can find your new favorite musical artist.
We're ringing in the month in style with 10 new releases from SXSW Showcasing Artists on September 1, many of which will come from veteran artists. New-wave band Orchestral Manoeuvres in the Dark return with The Punishment of Luxury, post-rockers Mogwai release Every Country's Sun, indie-favorites The Pains of Being Pure at Heart drop The Echo Of Pleasure, and British rockers Motörhead release Under Cover.
After taking a look at the weekly releases, we pick one new album and make a playlist for fans incorporating new music from past SXSW Showcasing Artists for them to discover. This week, we're riffing on a dance-rock playlist inspired by LCD Soundsystem whose new album American Dream is getting released this Friday. Check it out because these playlists will only be active for seven days before we pick a new artist to focus on. Keep up with our playlists on the official SXSW Spotify channel, and be sure to follow the playlist.
Past Showcasing Artist September 1st Releases
Jake Bugg – Hearts That Strain
Mogwai – Every Country's Sun
Starsailor – All This Life
LCD Soundsystem – American Dream
Cloud Control – Zone
Madeline Kenney – Night Night At The First Landing
Motörhead – Under Cover
Orchestral Manoeuvres in the Dark – The Punishment Of Luxury
The Pains of Being Pure at Heart – The Echo Of Pleasure
Join Us March 9-18, 2018
Learn more the benefits of being a SXSW Showcasing Artist. Once you've made the decision to apply we recommend checking out these tips from the SXSW Music Festival team on how to make the most of your Showcase Application. Now is also the best time to register to attend SXSW 2018 while badge rates are at their lowest and book your hotel while there are still great downtown rooms available.
Follow us on Twitter, Facebook, and Instagram to stay in the SX know.
The Pains of Being Pure at Heart – Photo by Mengwen Cao at SXSW 2014
The post New Music! SXSW Artist Releases – September 2018 appeared first on SXSW.
Source: SxSW Music