2018 SXSW Registration & Housing Opens Tuesday, August 1

July 28, 2017
July 28, 2017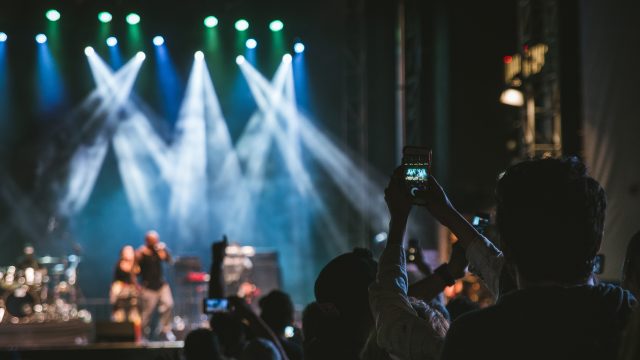 Mark your calendars – SXSW 2018 is open for business on Tuesday, August 1!
Join us for the 2018 SXSW Conferences & Festivals from March 9-18 for an event packed full of showcases, screenings, conference sessions, exhibitions, tacos (so many tacos), workshops, networking events, mentor sessions, unexpected discoveries, and so much more.
Save big when you register early for SXSW 2018 and get the most hotel options. With expanded access to events for all registrants, attendees will receive primary access to programming associated with their badge type but now also enjoy secondary entry to most other SXSW events.
Find out which badge is the perfect fit for you – registration rates and badge information are available now. After you register, make hotel reservations through SXSW Housing & Travel. Rooms during March go quickly, so on Tuesday, August 1 be sure to check the Availability page and enter your dates to see all available hotels, room types, rates, and amenities.
Recently Announced 2018 Programming
Earlier than ever before, we have already revealed the first SXSW Conference announcement of the season including three Keynotes and five Featured Speakers. Keynotes announced include Academy Award-winning writer and director Barry Jenkins (Moonlight, Medicine for Melancholy), psychotherapist and best-selling author Esther Perel, and technology entrepreneur and quantum computing expert whurley. Featured Speakers announced include space entrepreneur and futurist Bob Richards, Kaiser Permanente chairman and CEO Bernard J. Tyson, Empowering a Billion Women by 2020 chairman and CEO Ingrid Vanderveldt, artist and poet Cleo Wade, and author and founder of the Future Today Institute Amy Webb.
Stay tuned to SXSW News for many, more announcements, programming updates, applications, awards, and beyond throughout the 2018 season.
Apply to Participate
Learn how to participate in one of the many prestigious SXSW categories including SXSW Film Festival submissions, SXSW Music Festival Showcasing Artist applications, Interactive Innovation Awards, SXSW Accelerator Pitch Event, David Carr Prize, SXSW Art Program, and SXSW Community Service Awards. Then help shape the March event during PanelPicker Community Voting from Monday, August 7 – Friday, August 25.
Join Us for SXSW 2018
On Tuesday, August 1, register to attend and book your hotel to begin your SXSW adventure! Get ready to help us write the next chapter of SXSW during March 9-18, 2018.
Sign up for SXSW Event Updates and follow us on Twitter, Facebook, and Instagram.
SXSW Conference & Festivals – Photo by Carol Watson
The post 2018 SXSW Registration & Housing Opens Tuesday, August 1 appeared first on SXSW.
Source: SxSW Film