Announcing Encore Presentations for Monday, March 13 at the SXSW Conference

March 12, 2017
March 12, 2017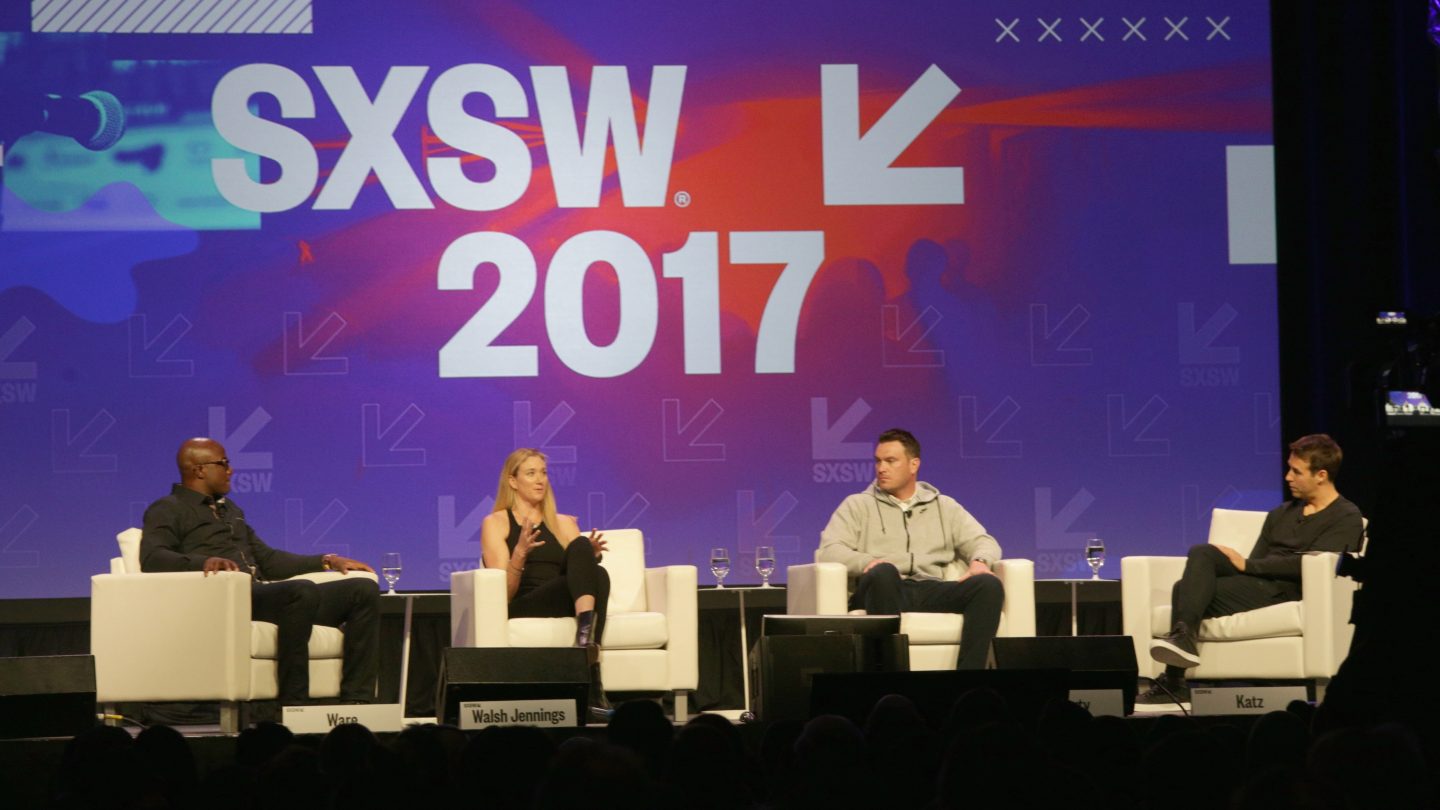 Announcing special Encore Presentations at the 2017 SXSW Conference for Monday, March 13.
Featuring a variety of tracks exploring what's next in the worlds of journalism, culture, entertainment, technology, and beyond the SXSW Conference proves that the most unexpected discoveries happen when diverse topics and people come together. Browse the newly added Encore Presentations below and add to your schedule.
Encore Presentations for Monday, March 13
So You Want To Go To Mars
9:30am-10:30am | Austin Convention Center, Room 16AB
Add to your Schedule
NASA is building the world's first interplanetary space travel system to take humans on deep-space missions to destinations never explored before. Come meet the NASA and Lockheed Martin Space Systems team and learn how to follow them along the Journey to Mars.
Storytelling In Design
1:30pm-2pm | Austin Convention Center, Room 10AB
Add to your Schedule
Drawing on tried and tested storytelling principles from film, fiction, and music and applying them to the context of UX design and business, in this talk Anna Dahlstrom (UX Fika) shares how we can instill a bit of magic in the work we do and hereby ensure that we create better multi-device experiences for our users and healthier bottom lines for our businesses.
AI's Final Frontier: Your Living Room
2pm-3pm | Hilton Austin Downtown, Salon G
Add to your Schedule
KASITA is making the next big leap by building attainable, super smart micro homes that reflect and learn the way people actually live. Join CEO Jeff Wilson as he shares what he's learned by taking a product approach to the home, how his startup is rolling out the ultimate piece of integrated "hardware," and how new trends are causing the housing industry to re-think physical space altogether.
Augmented Intelligence: The Next-Gen AI
2pm-3pm | Hilton Austin Downtown, Salon K
Add to your Schedule
Melanie Cook (SapientRazorfish) discusses how Augmented Intelligence takes human intuition and imagination, and combines it with AI's ability to automate and scale, making the Intelligent Workplace hard to beat.
Being Human: How Personal Stories Change the World
2pm-3pm | Hyatt Regency Austin, Zilker Ballroom 2
Add to your Schedule
With leading voices from the Obama Administration's senior speech (and joke) writing team, the Ford Foundation, and The Atlantic, our panel – Alfred Ironside (The Ford Foundation), David Litt (Funny or Die DC), and Jean Ellen Cowgill (Atlantic Media Strategies) – will explore how we bear witness and give meaning to the defining issues of our time with humor, rage, grief, and honesty.
Interactive Data Analysis: Visualization and Beyond
2pm-3pm | JW Marriott, Salon H
Add to your Schedule
Join Jeffery Heer, Associate Professor of Computer Science & Engineering at the University of Washington, to learn about current trends in visual data analysis tools and gain new insights applicable to their own work.
UX of Story: Designing the Future of Storytelling
2pm-3pm | Austin Convention Center, Room 8ABC
Add to your Schedule
Mandy Manddelstein (Luxloop) explores what can we learn from the experience design of past storytelling mediums, as we experiment in new fields with new technologies, and guide audiences into new storytelling formats weather they exist in the interactive, physical, digital or virtual worlds?
Professional athletes DeMarcus Ware, Kerri Walsh Jennings, Sr. director of performance Nike Ryan Flaherty, and founder/president of Hyperice Anthony Katz speak onstage at 'How Technology Is Improving Human Performance' during the 2017 SXSW Conference. Photo by Sandra Dahdah/Getty Images
---
Related News:
The post Announcing Encore Presentations for Monday, March 13 at the SXSW Conference appeared first on SXSW.
Source: SxSW Film